The Ark to be shown in the school courtyard for at least a year. This is the 8th annual project for the Latymer School, replacing this work form last year.
The Latymer Secondary (Grammar) School, Edmonton, London. 2017
 
How to build an Ark
You will need:
Sixty year seven pupils (thirty at a time).
A plan! (see below)
A stack of 2x1" timber
A pile of feather edge shed boarding
Some sheets of OSB plywood
Various basic wood working tools: hammers, saws, nails and screws
some ear defenders (ideally!)
How the pupils made the Ark...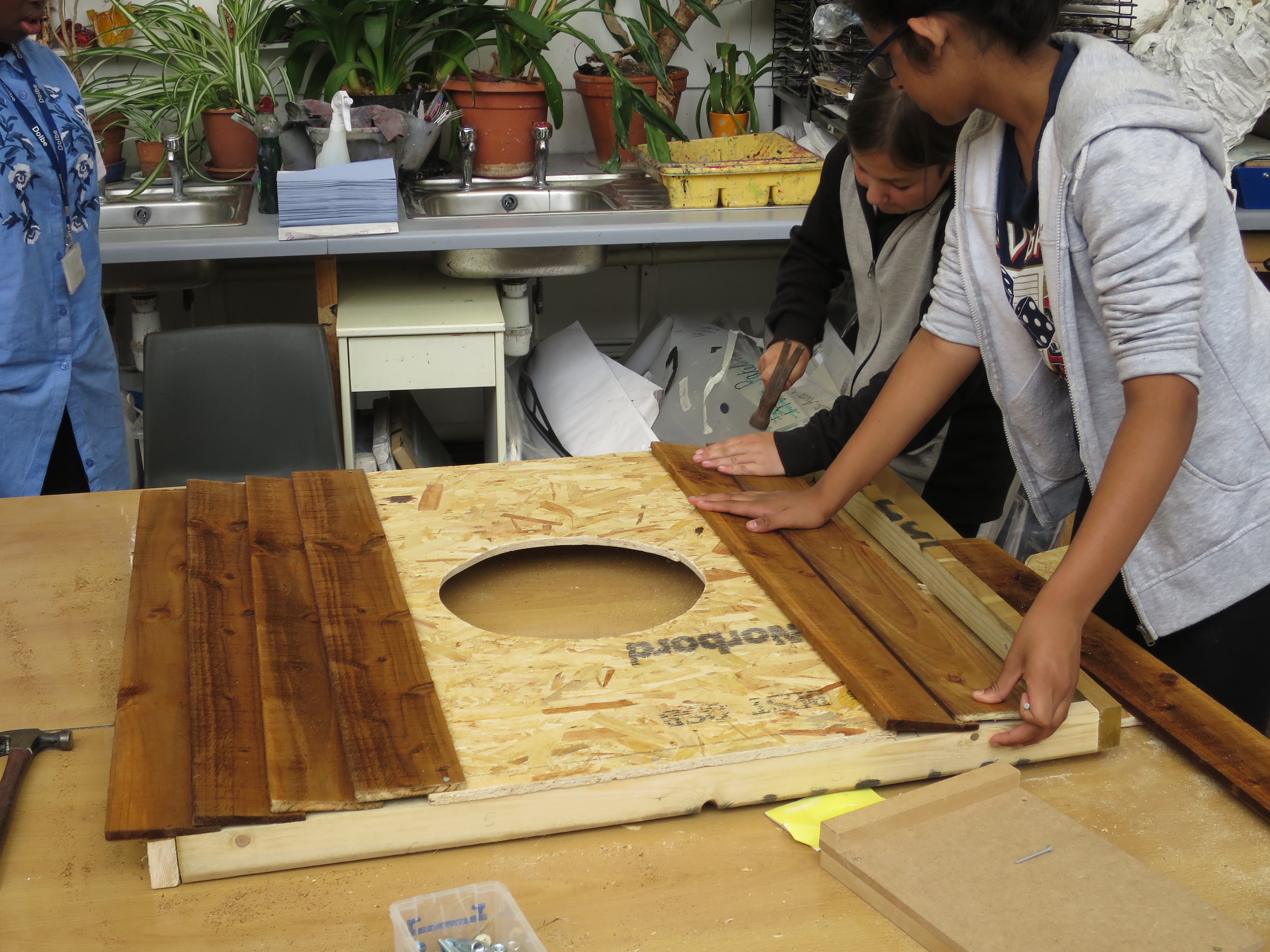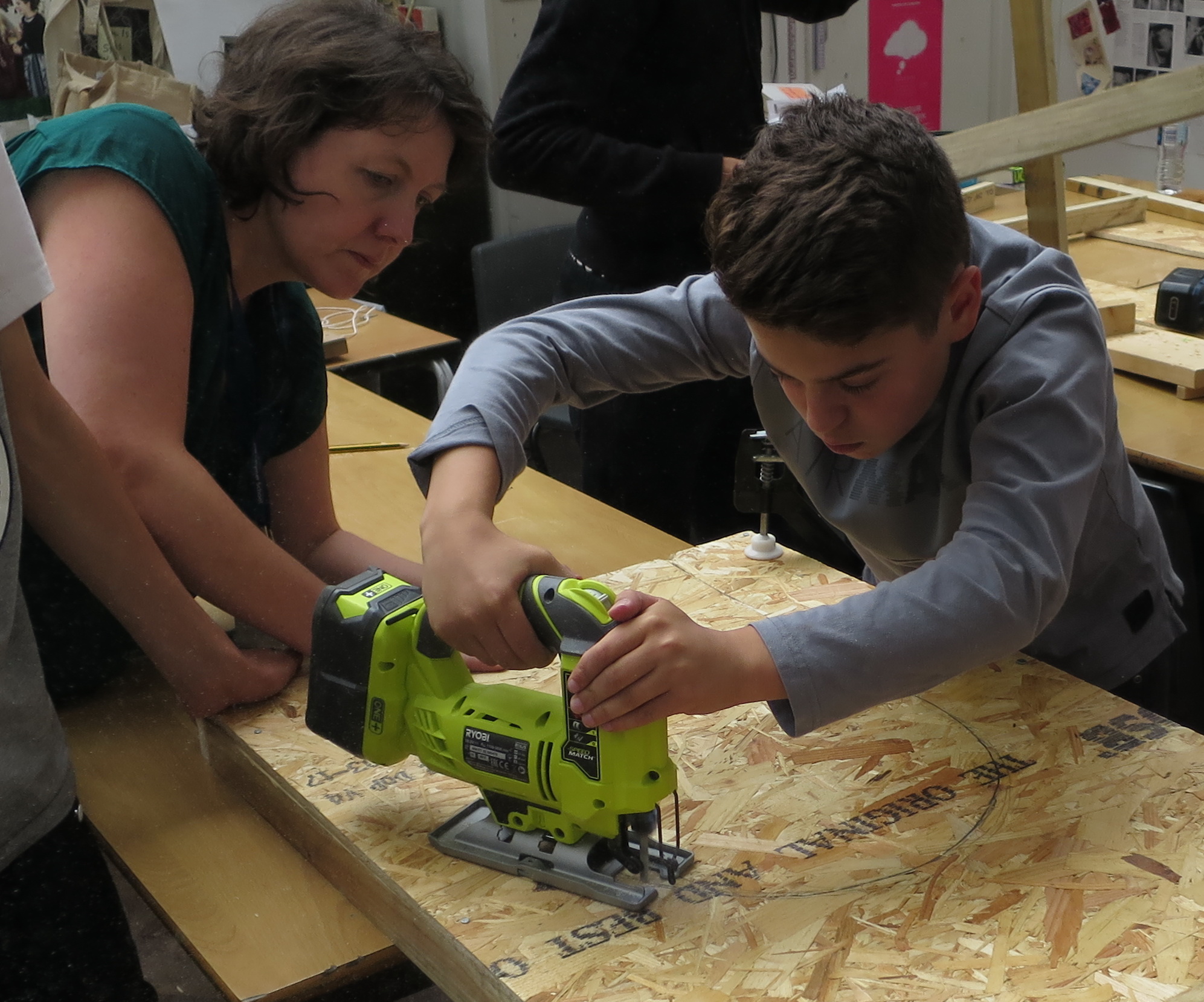 Constructing the panels
Groups of three to four pupils constructed two panels for the sides and roof of the Ark.
Measuring and sawing

Hammering and nailing

Using cordless drills and screwdrivers

Cutting out circles and arches using a jigsaw
The second panels were more complex and required a jigsaw to cut out the portholes and arches.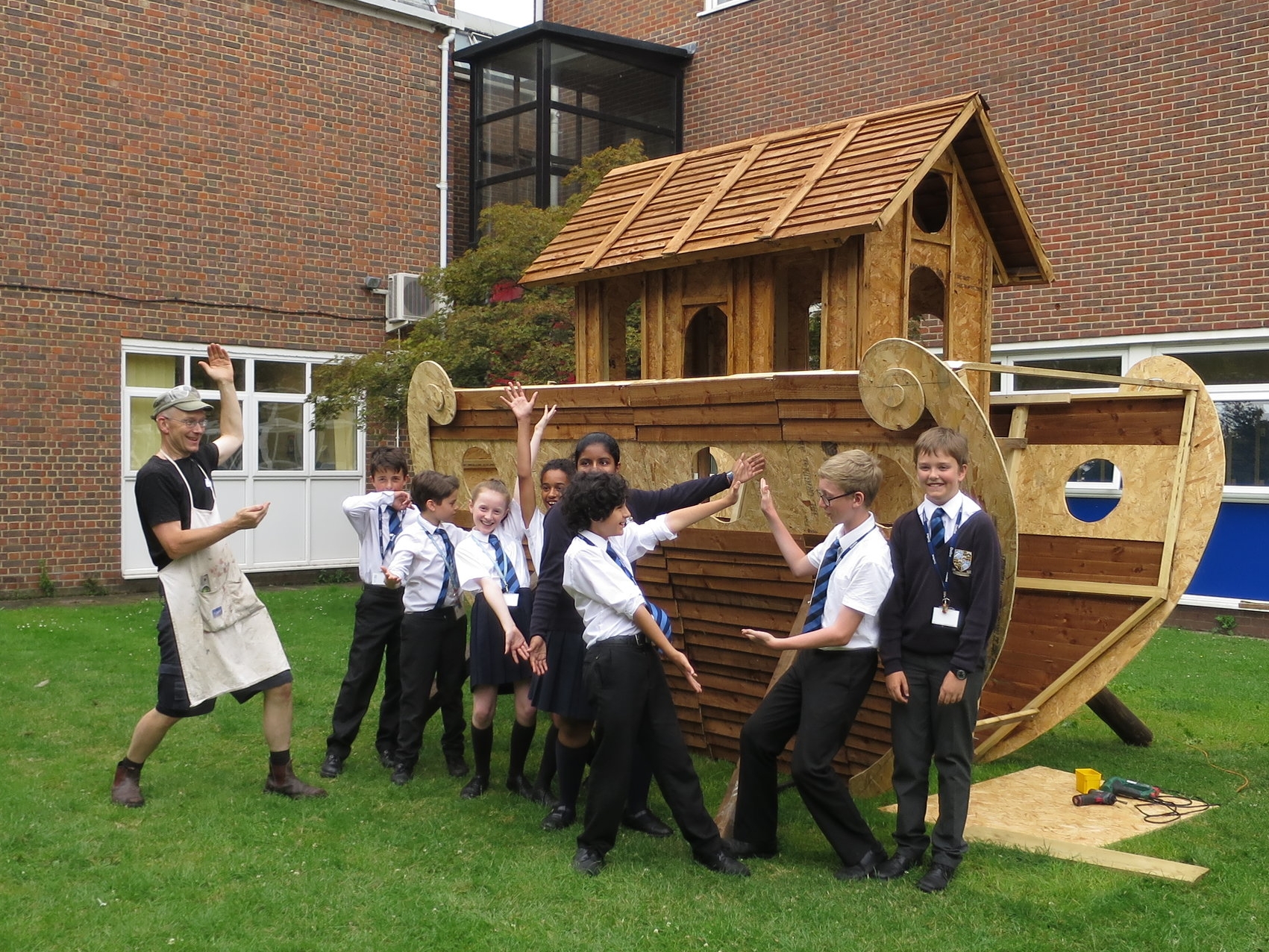 Joining the panels together
Group one on day 1 took their panels down to the courtyard and bolted them together. We then raised and joined the sides of the hull.
Group 2 on day 2
Joined their roof and wall panels together and
How the project developed: references, ideas and planning
The project developed an environmental theme that I have worked on with the Latymer school for the past three years.
I looked at images of the curvaceous Ark and how the old children's toys used a simplified construction with flat sides but curved bows. With this approach I then broke the structure down into sections that could be constructed and assembled by sixty pupils working in small groups over two days. I finalised the work in the courtyard in the last week of term.